I was challenged by

Tammy

Justine
Go check out there awesome work.
~Photo Challenge~
This is the challenge instructions:
Go to your photo folder in your computer.
Go to the 6th folder of the photos.
Go to the sixth picture.
Put the picture on your blog and description of it.
Invite six friends to join the challenge.
Link them in your blog and let them know they have been challenged.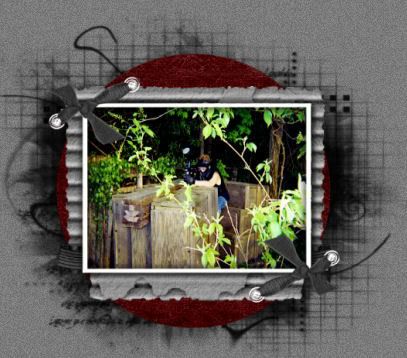 This is my son Lee.He was playin his paintball.He had his own course
out back of my house, and he loved being out there just splattering
away.This is my favorite picture of him. He is the most amazing child
in the world.
I challenge:

1.Mindy

2.Opal

3.Heavenly Creations X2

4.Urban FairyTales

5.Danielle

6.Fall3N Angel Scrapz